A quality supplier should allocate inventory to current customers based on their historical usage before supplying to new customers. But what if that quality supplier fails to accurately forecast usage due to demand increase, shortage of raw materials or labor, or both?
Many small- to medium-sized controlled environments faced this situation during the COVID pandemic, when once reliable, quality cleanroom glove suppliers were suddenly out of stock. Organizations without a qualified secondary source scrambled to qualify for another source.
---
[ Part II - Business Continuity: Secondary Supplier Series]
---


A recent survey of controlled environments in the US conducted by the Institute of Environmental Sciences and Technology (IEST) points to significant challenges.
Over 63% said they were stocked out of gloves in the last twelve months (2021-2022)
Over 90% reported sourcing alternate gloves
More than 81% of respondents observed a change in the incumbent glove country of origin, formulation, or quality
While demand levels have normalized and the supply of labor and raw materials has improved, these global disruptions will keep occurring.
Different manufacturers provide redundancy. Different distributors do not.
Before the pandemic, many cleanroom facility managers felt confident they had a backup supplier because they were already purchasing the same product from different distributors. They were wrong. Buying the same brand of cleanroom glove from two or more different distributors does not give you redundancy. While distributors are valuable logistics, inventory, and service partners, the manufacturer is responsible for setting production levels, product quality, and compliance with the published specification. Redundancy at the manufacturing level is foundational to business continuity. Business continuity is still at risk if you are not working to source critical products from a secondary manufacturer.
How Do I Know if The Manufacturer is Legitimate?
Manufacturers may say they have experience manufacturing critical products for controlled environments, but do they have the test data and track record to support it? Be cautious of manufacturers that sell on price and cannot provide you with documentation about their quality control procedures, published specifications, and available test data. Here are a few tips to help you identify if the manufacturer has experience as a legitimate supplier to controlled environments.
Start with your internal specification based on the application. A quality manufacturer will ask for this specification and match the critical glove and wiper to this requirement.
Manufacturers should be able to provide you with testing data and documentation to certify the glove's performance specification via a Certificate of Conformance or Compliance.
Can they provide test data by lot or Certificate of Analysis? This Certificate is different than providing a "typical published value" test figure.
In addition to providing Certificates of Analysis for a specific lot, do they provide a 36-month trending analysis for all lots manufactured within that period?
Do they keep a lot traceable retention samples on hand?
Do they perform repeatable, industry-standard testing based on IEST Recommended Practices?
A manufacturer that has built its reputation on quality, consistency, and doing the right thing will be able to provide you with the documentation needed to answer each of these questions. If your organization is ready to take the next step to source a secondary manufacturer for your critical products, Valutek can provide you answers to the questions above and offer equivalency testing using IEST standards to your current product.

Learn more about recommended practices for sourcing critical products and the risk factors you need to mitigate.

IEST Recommended Practices for Cleanroom Gloves and Finger Cots IEST-RP-CC005

IEST Recommended Practices for Cleanroom Gloves and Finger Cots Webinar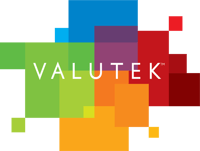 Valutek is one of the first and few manufacturers to offer a full product portfolio of best-in-class cleanroom products. Since 1988, our controlled environment consumables are helping leading organizations operate their cleanrooms in a consistently stable state.
Related Articles
Products that are critical to cleanroom operations merit a secondary source that serves as a backup...