Operators are the #1 contaminant source in controlled environments. Cleanroom gloves must be donned according to best practices and worn properly throughout the shift. Let's face it, wearing gloves, gowns, bouffant caps, masks, and beard covers are restrictive and uncomfortable.
On top of that, cleanroom operators are also restricted in the type of clothing, makeup, and other items they can wear in a cleanroom.
Shouldn't operators have a say in the gloves they wear?
The answer is yes.
---
[Part 3 in our Cleanroom Glove Fundamentals Series]
---
Table of Contents
Your operators are key decision-makers.
Involving your operators in the glove evaluation, testing, and qualification process by allowing them to trial the gloves for fit and feel is one of the best ways to ensure the gloves will be worn properly. Unlike the thin, stretchy PPE gloves we are all familiar with, cleanroom gloves are different. Some of the requirements of cleanroom gloves also make them less comfortable to wear.
Thick: They're thicker so they can last for hours of wear between production shifts. The thickness reduces tactical sensation and dexterity.
Long cuff: They also have a long cuff, from 9" to 12", which can feel restrictive.
Slick: They tend to be slick. Before our cleanroom gloves leave the manufacturing facility, they are washed multiple times in hot deionized water to remove surface contaminants from the manufacturing process.
The cleanliness requirements of cleanroom gloves make them less comfortable to wear, compared to PPE gloves. And, while operator comfort should be a fundamental part of the selection process, you also need to protect your products with the cleanroom glove that meets your internal product/process contact cleanliness specification.
Does the form and fit of the glove allow the operators to perform their functions?
Ultimately, this is the question that you and your operators will need to answer. You need to satisfy your internal specification for cleanliness first and asking your operators to trial the gloves that meet your requirements will ensure long-term success. A win-win outcome for cleanroom gloves isn't possible unless cleanliness and comfort are considered.


Valutek will make the appropriate glove recommendation based on the needs of your specific application.
Learn more about Valutek Cleanliness Classification

Cover Image by master1305 on Freepik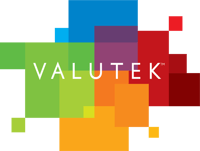 Valutek is one of the first and few manufacturers to offer a full product portfolio of best-in-class cleanroom products. Since 1988, our controlled environment consumables are helping leading organizations operate their cleanrooms in a consistently stable state.
Related Articles
Often customers ask us for a "Class 10 cleanroom glove." The truth. It doesn't exist. Class 10 is...