The COVID pandemic sent shockwaves through global supply chains, disrupting many markets, especially in the multi-billion-dollar PPE glove market. The spike in demand for PPE gloves cascaded into the relatively small cleanroom glove market.
Some cleanroom glove manufacturers switched production to PPE gloves, causing stockouts for their cleanroom customers, and non-compliant substitutions arrived at cleanrooms with no notification. Small- to medium-sized cleanroom operations were left with few options as distributors favored large customers.
The situation worsened as inferior products manufactured by profiteers without prior experience flooded the market. We think about these events being in the past, but pandemics, logistics problems, and labor and raw material shortages can and will still happen.
---
[ Part I - Business Continuity: Secondary Supplier Series]
---

Does your controlled environment have a business continuity plan?
Many best-in-class organizations learned a lesson and are doing the right thing in response by developing a business continuity plan to eliminate the risk of sole sourcing critical products. An Institute of Environmental Sciences and Technology Recommended Practice (RP-CC041)instructs cleanroom managers to assess the risks of possible disruptions and develop mitigation strategies and actions to recover. Quickly responding to disruptions with the appropriate corrective actions is critical to minimize the negative effects. A comprehensive plan is key to ensuring business continuity.
Cleanroom Gloves Are Critical to Operations
As witnessed in the early 2020s, supply chain disruptions that affect critical products need mitigation strategies, just like contamination, power-outage, fire, or equipment malfunction risks. While gloves are one of the least costly components in a controlled environment, without a reliable supply, operations cease.
Qualifying and specifying a proven backup source for cleanroom gloves as part of business continuity planning is the only way to mitigate interruptions to operations due to supply issues or non-compliant substitutions.
Ensure Business Continuity With A Secondary Source
Indeed, it takes time to evaluate and qualify a secondary manufacturer of critical products. However, the minimal resources needed to do this work are far less costly than shutting down operations. Spreading your total spend on critical products across multiple qualified manufacturers reduces risk by creating redundancy within the sourcing of these products.
Performing the evaluation, qualification, and testing of a secondary manufacturer before the crisis happens will provide redundancy enabling your organization to maintain business continuity even when your primary supplier has unexpected inventory or quality issues.
Learn more about recommended practices for sourcing critical products and the risk factors you need to mitigate.

IEST Recommended Practices for Cleanroom Gloves and Finger Cots IEST-RP-CC005
IEST Recommended Practices for Cleanroom Gloves and Finger Cots Webinar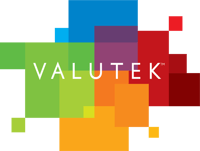 Valutek is one of the first and few manufacturers to offer a full product portfolio of best-in-class cleanroom products. Since 1988, our controlled environment consumables are helping leading organizations operate their cleanrooms in a consistently stable state.
Related Articles
Products that are critical to cleanroom operations merit a secondary source that serves as a backup...