Critical products need an objective and reproducible qualification process.
Cleanroom consumables are critical to maintaining cleanliness and process control in your controlled environment. Glove, apparel, and wiper selection and qualification of the manufacturer are often treated merely as a pricing and availability exercise; however, qualifying a new vendor for cleanroom products is an important step to ensure the products and other consumables used in the cleanroom meet the quality and cleanliness requirements of your environment and process. Because of the critical nature of these products, qualifying the manufacturers should be a documented, objective, and reproducible process completed before any commercial transaction takes place.
---
[Part 1 - Business Continuity: Secondary Manufacturer/Qualification Series]
---
Plan for business continuity with secondary supply.
In recent years supplier disruptions may have led you to question your primary supplier's quality or service level and start the search for a backup or replacement.
Stockouts and substitutions were common during the height of the COVID-19 pandemic, and logistics issues have also hampered the delivery of critical products. Even if you are currently satisfied with your primary supplier, the events of recent years have called attention to the fact that having active and redundant suppliers for all critical products is essential to business continuity.
What steps should you take to qualify for a new cleanroom consumable manufacturer?
To start the qualification process, you need an internal specification or requirement for the specific cleanroom product based on your standard operating procedure for the application.
Assemble the qualification team, typically spanning multiple departments/groups.
Technical team: process engineers, quality assurance managers, compliance, environmental health, and safety
Users: operators, production supervisors, and/or facilities and janitorial staff
Purchasing: materials manager, procurement agent, buyers
Define your requirements.
The technical team generates specifications based on product application, process, cleanliness requirements, etc.
Create a manufacturer scorecard to evaluate each manufacturer on the same qualifications.
Initial vendor selection: The team researches and selects a handful of nationally recognized manufacturer brands that demonstrate competency. Research the companies' product offerings for controlled environments, experience in the industry, and track record supplying to controlled environments, specifically. Many national brands focus on PPE, lab, or medical-grade products—how much of their portfolio is engineered for cleanrooms specifically?
Manufacturer traceability: Does the manufacturer have a documented ability to track and trace a product or material by lot from the factory floor to your facility? Traceability allows for the identification and recall of any potentially contaminated materials, ensuring that the final product meets published quality and safety standards.
Documented quality control: Does the manufacturer have a documented quality control system? The documentation should record all stages of the manufacturing process: raw material selection, manufacturing, testing, packaging, and distribution. It ensures that processes are consistent, repeatable, and verifiable. It also provides a record of the product's history, making it possible to identify and correct any issues that arise during production.
Testing procedures: Do they follow international standards for test methods and verifying products meet their published standards?
Request product samples.
Using the technical specification, work with the manufacturer to identify which products to evaluate based on the specific application. Request the products you want to trial and test at your facility.
When products arrive, inspect for cleanroom-compliant packaging. Are gloves double-bagged in a vacuum-sealed bag and packaged according to IEST standards?
Conduct product testing.
Engineers test and verify performance and cleanliness based on repeatable, international standards.
Operators trial products.
Since 70% of the contaminants in your cleanroom are operator generated according to NEBB studies, it is essential that operators trial the product for comfort, durability, and process compliance. The most effective product will be the one that operators use properly.
Conduct a site visit.
Depending on how critical the products are to your operation, you may consider conducting a site visit at the vendor's facility. A site visit will allow you to see its processes and traceability controls firsthand.
Primary and secondary product selection.
The technical team selects the glove, wiper, garment, or other product that meets the specification for cleanliness and application. To ensure business continuity, repeat the qualification process until you have selected a primary and secondary manufacturer to create a redundant supply of the critical product.
Notification to manufacturers of selection and forecasted usage.
Depending on the cleanroom operation, the number of stakeholders, and the resources available, the qualification process could take 30 to 180 days to complete thoroughly.
Qualify a primary and secondary vendor.
Ideally, after you complete the qualification process, you will have at least two manufacturers that can supply equivalent cleanroom consumables that meet your specifications. After you have made your selection, spread your total spend between the primary and secondary manufacturers. This is a crucial step to reduce risk by creating redundancy for the source of these critical products. When sourcing through a distribution partner, work with the distributor and manufacturer to set expectations on order volume and frequency so they will properly allocate inventory to fulfill your usage.


Explore More Resources:
Cleanroom Glove Selection Fundamentals Series
Cleanroom Wiper Selection Fundamentals Series
Why Repeatable, Standardized Testing is Important for Cleanroom Products
Why Qualifying a Backup Supply of Critical Products is Essential?
Unveiling Valutek's Industry Leadership: A Closer Look at 36-Month Rolling Lot Testing
Ensure Your Controlled Environment Has a Reliable Supply of Critical Products
How Can Secondary Sources of Critical Products Safeguard Your Business Continuity?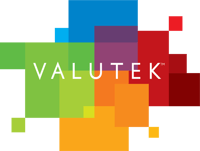 Valutek is one of the first and few manufacturers to offer a full product portfolio of best-in-class cleanroom products. Since 1988, our controlled environment consumables are helping leading organizations operate their cleanrooms in a consistently stable state.
Related Articles