Companies establish cleanroom operating procedures based on internationally accepted standards to ensure they produce defect-free, safe, and reliable technologies, products, and research. If these procedures are not followed, there is a significant risk to production or research, ranging from lost yields to product recalls and from legal liability to regulatory violations.
[Part I - Reducing Negative Impact to Yield: Independent/Repeatable Testing]
Table of Content
The quality and performance of cleanroom products – gloves, wipers, apparel, mats, etc. – are critical to operational success since over 70% of contaminants in controlled environments are operator generated according to research by the National Environmental Building Bureau. Cleanroom gloves, gowns, caps, and shoe covers are worn by your cleanroom operators all day, every day in your controlled environment. Gloves and wipers are most crucial since they come into direct contact with products, processes, and equipment in cleanroom operations.
What testing – and to what standards – is performed on these most crucial items used in your cleanroom?
For cleanroom managers and buyers, manufacturers that perform testing using repeatable and internationally recognized standards and publish the results are more credible, accountable, and trusted, taking the worry and risk out of selecting the right supplier and the right product.
Why is Repeatable, Standardized Testing Important?
Repeatable and standardized testing is consistent because it can be replicated by anyone (with the tools and know-how) to reproduce the same testing under the same conditions. Repeatable testing is critical to achieving accurate and reliable validation that your cleanroom products perform to the manufacturer's and your internal specification.
International Standards Build Credibility And Confidence In Testing.
There are several recognized international technical organizations that specialize in defining, developing, updating, and publishing globally accepted testing standards that organizations can rely on. For controlled environments, these three leading technical organizations publish guidance on standards for product conformance and testing:
The Institute of Environmental Sciences and Technology (IEST) provides technical guidance to controlled environment professionals. IEST's International Standards, Recommended Practices, and educational programs are developed by experts in the fields of contamination control, environmental testing, and nanotechnology facilities.
ASTM International defines, develops, and sets international standards across a wide range of products to help end-users have confidence in the things they buy and use every day.
ESD Association is the only organization accredited by ANSI to write and produce standards on electrostatics. ESD proves standards, standard test methods, standard practices, technical reports, and informational advisory documents covering electrical overstress and electrostatic discharge in the electronics environment.
Ask your cleanroom products manufacturer what testing methodology they use.
The answer may include methodologies published by IEST, ASTM, ESD or other standards organizations that you can readily fact-check online. If your cleanroom consumable manufacturer performs internal testing using proprietary or undisclosed testing methods or only makes public "typical published values" instead of actual test results, you should assume its testing is subjective and unreliable to verify quality and performance. The risk exposure to your operations of non-compliant products is too great to assume otherwise.
Why Is Valutek Different In Controlled Environment Product Testing?
Valutek is a trusted brand because of our industry experience, technical know-how, and our accountability. We apply globally accepted standards for repeatable testing methods, supported by our decades of experience in controlled environments and our transparency with customers on our protocols and testing results.
Learn More About Valutek Testing Services
We partner with international technical organizations like IEST to continually improve testing methods and recommended practices for both the benefit of our valued customers and for the benefit of the controlled environment industry as a whole. Valutek continues to be at the forefront of advancements in product development and testing technologies.
Testing Keeps Us Focused On Quality And Performance.
We test products from each lot manufactured and maintain retention samples and test results for 36 months. One of our principles is high accountability. When any customer asks at any time for this information, we'll make it available.
We also perform testing for customers seeking comparative analysis of our products and other manufacturers' products. Whether for our product quality management or to demonstrate product equivalency, we apply the same rigorous, repeatable, standardized testing methodologies.
Here is a sample of some of the common test standards we use. Some of these tests can be applied to various product lines but there are also tests that are unique to specific products and to specific standards:
ASTM D3767 for dimensions of rubber
IEST-RP-CC-0043.3 for wiper absorbency
IEST-RP-CC-005.4 for the cleanliness of gloves and cots
IEST-RP-CC-005.4 for nonvolatile residue (NVR) of gloves and cots
ANSI/ESD SP15.1-2011 for ESD in-use resistance testing
TAPPI T-410 for material weight
When Is Independent Testing Needed?
Independent testing adds objectivity because it is performed by a third party with no stake in the outcome. Independent testing is unbiased and free of influence from any stakeholder. We're happy to provide additional production samples for organizations wishing to validate the performance of our products using third-party testing services. These third-party testing services should be transparent with the repeatable, standardized testing methodologies they use.
Accurate Testing Upfront Reduces Risks Downstream.
Preventing contamination begins before you approve a cleanroom product for your controlled environment. Repeatable, standardized testing of new products from your primary supplier or qualifying a new secondary supplier is the first step to reducing contamination risk in your controlled environment.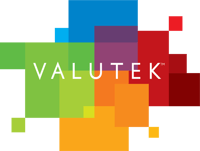 Valutek is one of the first and few manufacturers to offer a full product portfolio of best-in-class cleanroom products. Since 1988, our controlled environment consumables are helping leading organizations operate their cleanrooms in a consistently stable state.
Related Articles
How often should you audit and requalify your current cleanroom consumable provider?
The frequency...