Independent, repeatable testing is critical to qualifying cleanroom products and the first step to preventing the enormous cost of contamination in terms of lost yields, defective product recalls, or regulatory violations. As an industry leader specializing in controlled environment products, Valutek is committed to transparent testing to ensure you receive the products you have come to rely on.
---
[Part 3 - Reducing Negative Impact to Yield: Independent/Repeatable Testing]
---
Request a Certificate of Analysis or Certificate of Conformance
Valutek's trend analysis sets the bar for lot-to-lot consistency.
Like other leading cleanroom product manufacturers, we apply internationally accepted and standardized testing methodologies to provide Certificates of Compliance and Certificates of Analysis to demonstrate compliance with our published product specifications.

We take testing and reporting one step further by maintaining a rolling 36-month trend analysis on our finished critical gloves and wipers. Internally, this trending analysis allows our onsite manufacturing supervisors, auditors, and inspectors to detect, examine and correct any variances within our upper and lower limits on particles and extractables before they leave the factory.

Externally for customers and organizations seeking to qualify Valutek products as a primary or secondary option, we make these trend analyses available upon request to demonstrate product consistency from lot-to-lot dating back 36 months. It is also standard practice to maintain retention samples on a rolling 36-month basis. In any cleanroom, consistency is critical to avoid introducing products that will potentially disrupt your stable state.
Accountability builds trusted relationships with our customers.
We prioritize testing and transparency to support one of our core values: high levels of accountability. It's just one of the reasons our customers have relied on Valutek for over three decades to provide critical products for their controlled environment operations.


Explore More Resources:
Why Repeatable, Standardized Testing is Important for Cleanroom Products
Why Qualifying a Backup Supply of Critical Products is Essential?
3 Questions To Qualify Your Cleanroom Glove Supplier
Ensure Your Controlled Environment Has a Reliable Supply of Critical Products
How Can Secondary Sources of Critical Products Safeguard Your Business Continuity?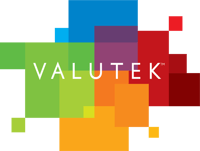 Valutek is one of the first and few manufacturers to offer a full product portfolio of best-in-class cleanroom products. Since 1988, our controlled environment consumables are helping leading organizations operate their cleanrooms in a consistently stable state.
Related Articles
How often should you audit and requalify your current cleanroom consumable provider?
The frequency...