Selecting the most appropriate cleanroom glove can seem complicated. If you are trying to match your cleanroom classification to a glove with the same classification, chances are you will end up with a "mismatch". At Valutek, we recommend the right match by using your cleanroom classification along with several important performance factors to help you specify the glove that is best matched to your specific requirements.
---
[Part 1 in our Cleanroom Glove Fundamentals Series]
---
Table of Contents
The truth about gloves
The overwhelming majority of globally manufactured gloves are for PPE markets such as medical, industrial, and safety applications. PPE gloves protect the glove wearer from contaminants and are typically worn for a short period (minutes vs. hours). They are thin, stretchy, and comfortable for wearers. When we think about gloves, we think of this type of ultra-thin, colored, short cuff, boxed, PPE gloves.
What makes a cleanroom glove different from other gloves?
Cleanroom gloves protect the products you manufacture from contaminants. Without a doubt, the cleanroom glove will interact with your product more than any other cleanroom consumable you purchase. They must meet your internal specification for cleanliness, be durable enough for hours of use, and be comfortable for your operators to wear. The organization's profits and reputation are at risk if you are not making your glove evaluation and qualification based on these fundamentals.
What are cleanliness standards?
The right glove will meet your internal specification for upper and lower limits of particles and extractable. These limits should be set by your quality or engineering department based on the requirement for your specific process or application. Knowing your controlled environment classification is important, but it's only one part of the equation. The process your operators are using the glove in (i.e. is it a wet or dry process, are chemicals present, etc.), also needs to be factored in when determining the most appropriate cleanroom glove.
How important is my operator's comfort, really?
The most effective cleanroom glove will be the one that your operators will wear and use properly. Per National Environmental Building Bureau research, over 70% of contaminants are operator generated. The glove, worn with the right cleanroom apparel and donned according to best practices, reduces operator-generated contamination in your controlled environment.
What do operators want?
What operators want is a glove that is thinner, not restrictive, and can grip. However, cleanroom gloves are thicker. After all, they need to last for hours. They are also slick because they have been washed after manufacturing (offline) using deionized water before packaging to remove any particles from the online dipping process. They also have a longer cuff to eliminate exposed wrists, which may feel restrictive to operators. Therefore, a compromise must be reached between operator comfort and cleanliness standards to ensure you have the glove that is the best fit.
The bottom line when it comes to cleanroom gloves
Let your internal cleanliness specification and your operator's comfort be the determining factors. Chasing the lowest price option only invites variability in your process. A rigorous selection process requires involvement from stakeholders from your technical and quality departments and your operators. An inclusive, data-based testing and qualification process will help ensure better operator adoption regarding proper glove donning and use.
Valutek will make the appropriate glove recommendation based on the needs of your specific application.

Learn more about Valutek Cleanliness Classification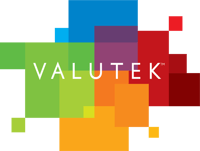 Valutek is one of the first and few manufacturers to offer a full product portfolio of best-in-class cleanroom products. Since 1988, our controlled environment consumables are helping leading organizations operate their cleanrooms in a consistently stable state.
Related Articles
Operators are the #1 contaminant source in controlled environments. Cleanroom gloves must be donned...